Bell Labs System-on-Chip Spring Co-op
💼

ST Strategy & Technology
📅







2100000G8D

Requisition #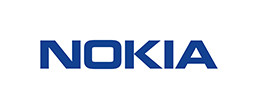 At Nokia, we create technology that helps the world act together.
As a trusted partner for critical networks, we are committed to innovation and technology leadership across mobile, fixed, and cloud networks. We create value with intellectual property and long-term research, led by the award-winning Nokia Bell Labs.
Adhering to the highest standards of integrity and security, we help build the capabilities needed for a more productive, sustainable, and inclusive world.
Watch our video to discover how we create meaningful interactions to drive human progress.
Nokia Bell Labs
Over its nearly 100-year history, Nokia Bell Labs has invented many of the foundational technologies that underpin information and communication networks and all digital devices and systems. This research has resulted in nine Nobel Prizes, four Turing Awards, three Japan Prizes and a plethora of National Medals of Science and Engineering, as well three Emmys, two Grammys and an Oscar for technical innovations. Nokia Bell Labs continues to conduct disruptive research focused on solving the challenges of the new digital era and innovating the technology that will define the next industrial revolution.
Position: Bell Labs System-on-Chip Spring Co-op
Duration: 4 months
Date: Jan 3rd, 2021 to May 27th, 2021
Education Recommendations:
Currently a candidate for PhD's degree in Computer Science, Electrical Engineering, Computer Engineering, or Engineering in VLSI and telecommunication or related field with an accredited school in US.
*Highly qualified Master's students will be considered
What is Nokia looking for from me:
Advanced RTL development skills and fluent in HDL (SystemVerilog and VHDL) and/or HLS (High-level Synthesis)

Experience in ASIC design tools: Cadence (Innovus, Spectre, Virtuoso) and Synopsys (Design Compiler, VCS, ICC)

Knowledge in micro-architecture, gate or RTL-level design optimization, timing closure analysis and/or mixed-signal circuit design

Advanced programming skills in C/C++, Python, MATLAB, etc.

Background in compiler, operating system, and kernel-level embedded software programming for parallel systems



What you'll be doing:
Work with seasoned Bell Labs researchers on the design and development of ASIC and/or proof-of-concept platform.

Participate in a research project, work with mentor(s) to define, develop and conduct a research project, also can attend research talks in various technology areas.

SoC research project will be in any of the following areas:

Machine Learning acceleration

Digitial signal processing and accelerator for 5G/6G communication systems

Cloud-based radio access network

Technologies for high performance and scalable SoC design
Company Culture: We believe our people are our greatest asset and we aim to foster a fun, challenging, positive, and inclusive work environment. We offer 1-on-1 mentorship, learning and development opportunities, global impact and interaction, and flexible work/life balance.
Meaningful Co-op Term: During your co-op term, you will have the opportunity to test out the latest technologies and work on innovative projects that could leave a global impact. You get to use skills learned in the classroom and apply it to real-work situations while gaining professional hands-on experience.
Diversity, Equity, and Inclusion: We act inclusively and respect the uniqueness of people. At Nokia, employment decisions are made regardless of race, color, national or ethnic origin, religion, gender, sexual orientation, gender identity or expression, age, marital status, disability, protected veteran status or other characteristics protected by law. Nokia culture welcomes people as their true selves.
See you this Spring 2021!!!
"The intern program at Nokia is truly designed to give students all the support and guidance we need to excel in our professional careers. Working at Nokia as a software developer Co-op, I was able to learn and grow with the guidance of mentors from across the company through a multitude of research, development, and leadership opportunities. It was exciting to be able to contribute to real-world projects and apply my previous experiences to new domains, especially since the Nokia work culture encourages innovation and creativity. I've made lifelong connections and skills through my time here, and I'm so grateful to have been a part of the Nokia team!" – Mara Hubelbank, Former Nokia Co-op student, Spring - Summer 2021
Follow and engage with us on social media: